Meet Ava Becker DMD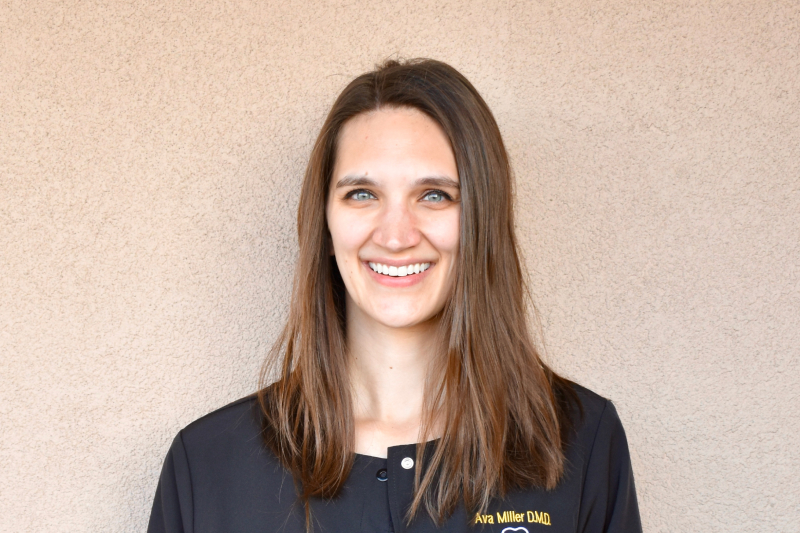 Dr. Becker DMD - Dentist
Dr. Ava Becker (formerly Miller) DMD joined our team at Graham Family Dental Care shortly after graduating from the Arizona School of Dentistry and Oral Health in 2019. Along with graduating at the top of her class, Dr. Becker enjoyed month-long rotations in Eugene, OR; Phoenix, AZ; Ellsworth, ME; and Chincoteague, VA where she honed her clinical skills while serving underserved populations. Prior to dental school, Dr. Becker attended Arizona State University, also graduating with honors.

In her time at Graham Family Dental Care, Dr. Becker has provided outstanding patient care through a patient and compassionate demeanor, deliberate communication, and detail-oriented work. She is motivated to thoroughly explain all options/answer questions so patients are empowered to make decisions about their own dental treatment.

Continuing education is very important to all providers at Graham Family Dental Care, and Dr. Becker is no exception. By the time of her first license renewal, Dr. Becker had more than quadrupled the credit hour requirement!

With family nearby, a lifelong group of friends in town, and a wonderful career ahead of her, Dr. Becker is thrilled to have established roots in Tucson for years to come. Dr. Becker and her husband Alex were married in March 2022. They have two fluffy cats at home, Ollie and Rosie. In their spare time, they enjoy watching shows, cooking together, and spending time with friends and family.